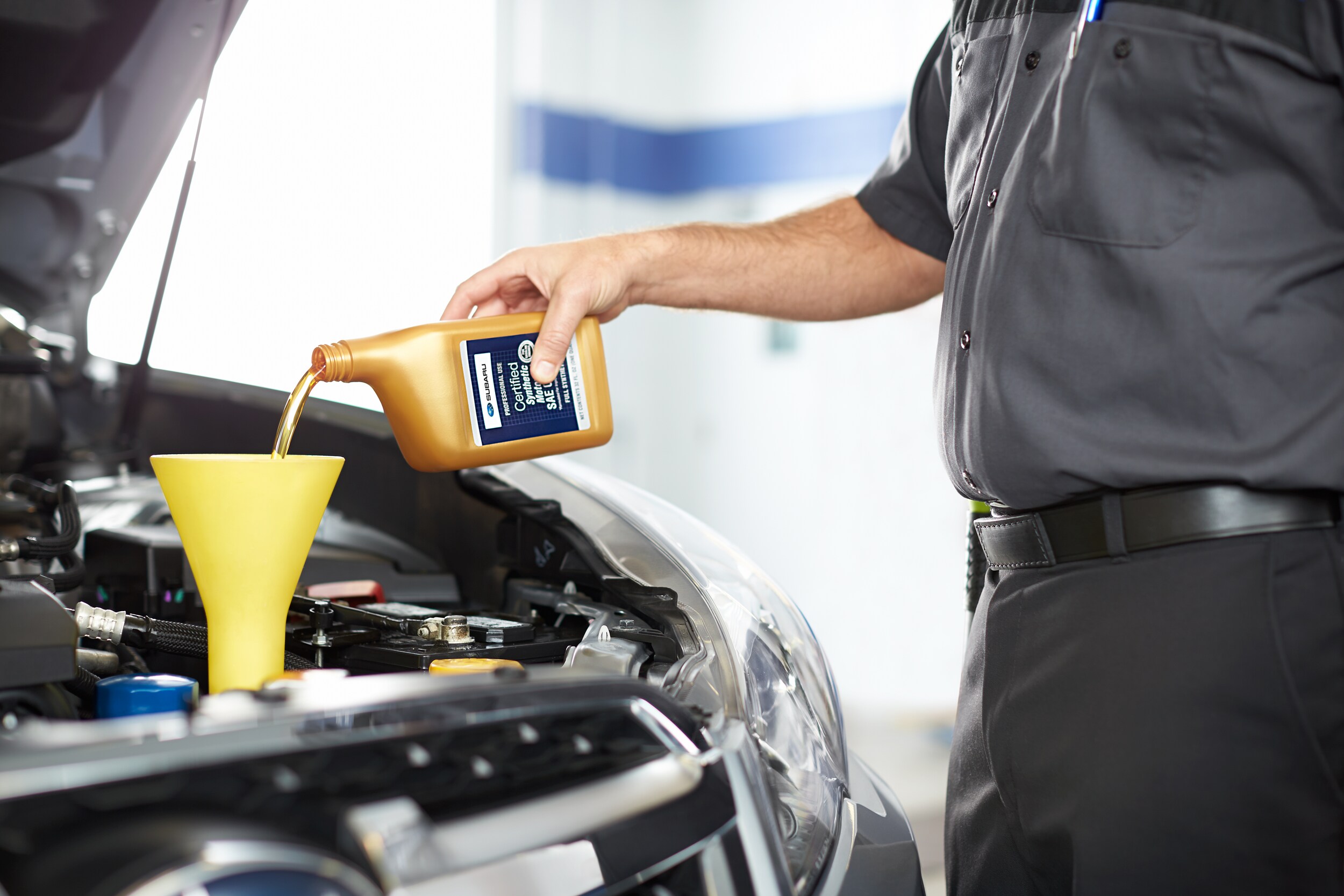 ?
An oil change is one of the most common and essential maintenance requests you should stay on top of. Here at Wayne Subaru in Wayne, NJ, our service center takes care of oil changes every day, and we know the best oil for your vehicle. Think of your oil like the blood that runs to all the moving parts. If you put off an oil change, the oil in your vehicle gets dirty and can damage other engine components.
Clean oil ensures your car, truck, or SUV runs efficiently and safely. To learn more about the importance of oil change continue reading.
A Service Center You Can Trust
Every vehicle requires an oil change at different times and depending on how much you drive around Ramsey or Bloomfield you may need to have your oil changed more often, while others can get it changed once or twice a year.
We recommend having your oil changed about every 3,000 miles, but some models can go up to 5,000 miles on a single oil change, which it is always important to consult a certified-trained technician for advice.
If you are unsure of the kind of oil your Subaru needs the owner's manual is a great place to turn to.
Over time dirt and other particles get into your engine which causes it to get dirty and not perform its job. Routine oil and filter changes ensure that these harmful particles are removed from your vehicle. This will keep your engine running at top condition. If you don't have your oil changed, this can lead to your engine having to work harder to function, which will take up more fuel consumption. Clean oil not only keeps your engine running but saves you money.
Our service center is ready to get you in for an appointment. We are a quick drive from Pompton Plains, NJ and Pequannock! Give us a call today for your next oil change.