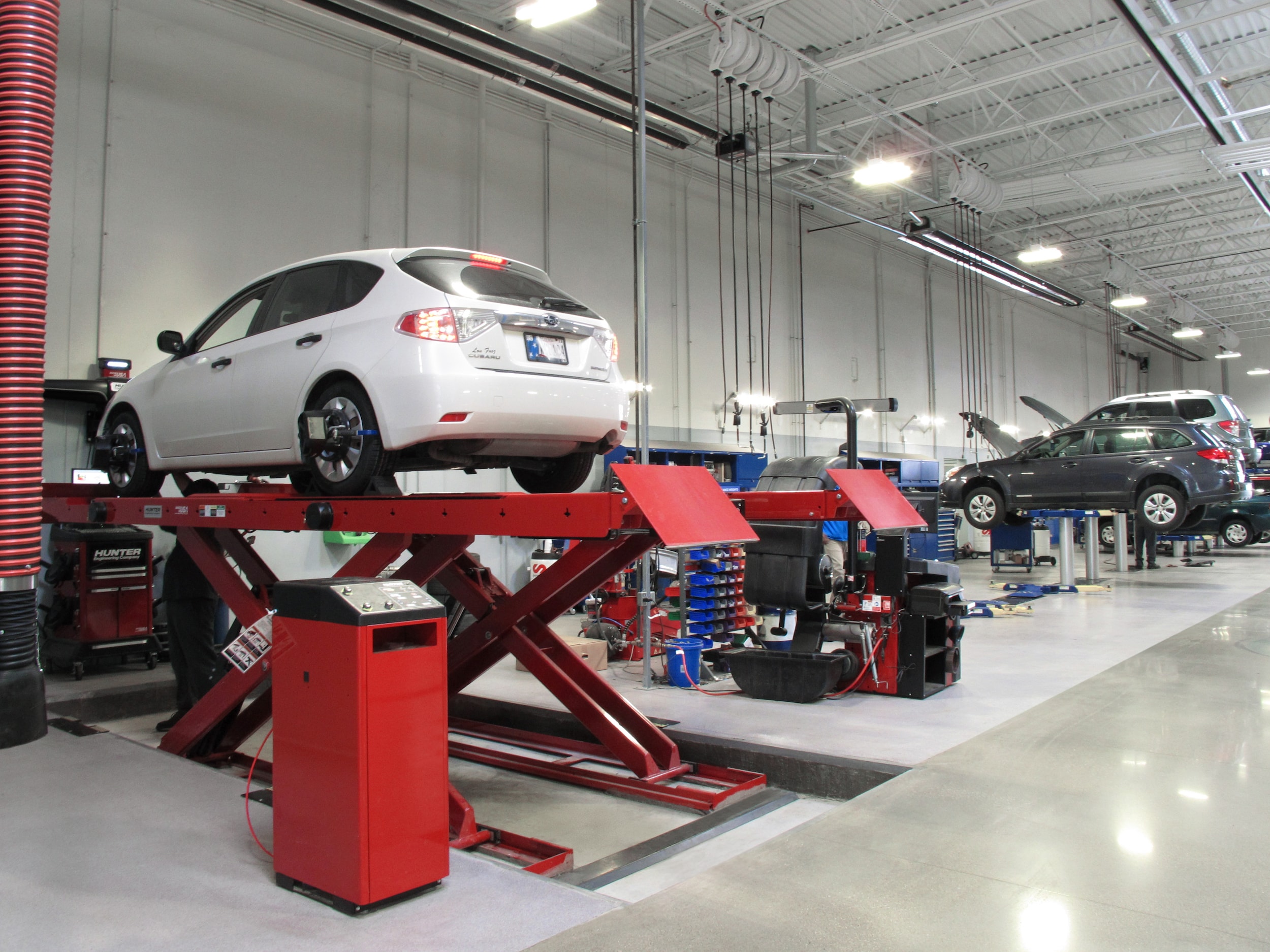 ?
If you own a Subaru, you probably already know it is designed to last a long time. But did you know that Subaru models serviced at their Subaru retailers tend to stay on the road even longer? Based on Subaru ownership data, it's true. If you have your regular maintenance done at a Subaru dealer, it will increase your Subaru's lifespan. Our service center services Subaru's from Ramsey NJ to Bloomfield NJ no matter how big or small the service need may be.
The Subaru Advantage at Wayne Subaru
There are several reasons why Wayne Subaru is one of the best places near Oakland NJ to take your Subaru for maintenance or repairs.
Factory-Trained Technicians
Our Subaru technicians are trained by Subaru. They are experts on the specific components that make up your Subaru and we keep them up to date with training and technical information.
You can expect our team to know your Subaru down to the finest detail and care for each one of them.
Genuine Subaru Parts
We maintain and repair your Subaru using genuine Subaru parts. Only Subaru parts are purpose-designed, engineered and crafted to fit your Subaru.
We know you have choices in Pequannock NJ when you purchase parts, but genuine Subaru parts simply fit, work and last better.
Custom Tooling for Subaru Components
Your Subaru requires special tooling. We have the special tools that fit your Subaru precisely. Using the wrong tool can cause errors and may even damage your Subaru further, costing more down the line.
Free Multi-Point Inspection
With every service appointment, we provide a free multi-point inspection. We check each key vehicle component for wear, damage or malfunction.
Customers all over Pompton Plains NJ have been spared trouble and expense by something we caught on a free, routine inspection.
Online Scheduling for Service Appointments
Did you know that you can schedule an appointment with our service professionals online?
Whether you need routine maintenance, a seasonal checkup or a repair, we are as close as your nearest online device.
In addition to regular maintenance, Subaru recommends that you prepare your vehicle for each changing season.
Contact us to set up an appointment online. We'll see you soon.