The 2022 Subaru Love Promise Customer and Community Commitment Award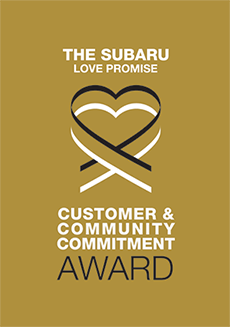 We've been nationally recognized for our dedication to our customers, our community, and the Subaru Love Promise.
We're honored to receive the 2022 Subaru Love Promise Customer and Community Commitment Award. This award nationally recognizes elite Subaru retailers who provide an exceptional customer experience at every interaction with Subaru. These retailers have also demonstrated an outstanding commitment to supporting passions and causes in their local communities in important areas such as the environment, community, health, education, and pets.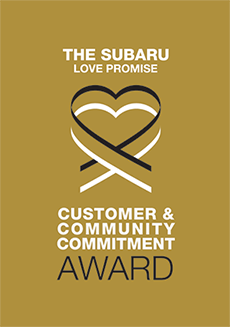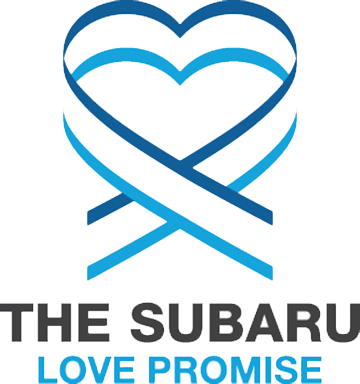 What is the Subaru Love Promise?
Subaru and our retailers believe in making the world a better place and the Subaru Love Promise is our vision of respecting all people. This is our commitment to show love and respect to our customers and to work to make a positive impact in the world.
How is Wayne Subaru dedicated locally to the Love Promise?
Long before Subaru's Love Promise campaign began, Wayne Subaru has supported organizations and individuals within the community where we work, live, and play. The Wayne Subaru family of employees have relationships established within the community that have helped to provide support in various ways throughout the past 40 years. Our commitment to our community can be seen in various partnerships with local charities and non-profit organizations. We're grateful for the opportunity, not only to be a part of our community, but to serve it well by showing our commitment to sharing the benefits of being a part of the larger Subaru family. Thank you for allowing Wayne Subaru to be a part of your life and the greater Wayne Township community.
Gearge Washington Elementary School
Wayne PAL, Pompton Lakes Fire Department, Wayne Memorial First Aid Squad
Love Promise Stories from Wayne Subaru
Subaru and Wayne Subaru believe in making a positive impact on the communities in which we live and work. We uphold that belief through our Love Promise Community Commitment. Every month, we select inspiring stories from customers and partners from around our area who strive to support our collective commitment and feature them here
Thank you Wayne Subaru - Chief Thomas L
The Pequannock Township First Aid & Rescue Squad would like to thank Wayne Subaru and the Lesko Family for the financial support we received this year from the Share the Love Campaign. The squad provides emergency medical services and transportation in its coverage area, which includes Pequannock Township, small portions of Kinnelon that are readily accessible from Jacksonville Road, and a small portion of Riverdale on Harrison Road. Additionally, the squad responds with the Fire Department to stand by on all structure fires. The squad also engages in other activities consistent with its' mission. These activities include sponsoring First Aid and CPR classes for the public, putting on demonstrations and lectures for schools and civic groups, and providing free loans of recuperative equipment. The funds we received allowed us to purchase two new cardiac defibrillators. For information about our squad, or how to become a Hometown Hero, please visit our website: Pequannockems.org. Thank you again Wayne Subaru for your continued support to volunteer emergency services.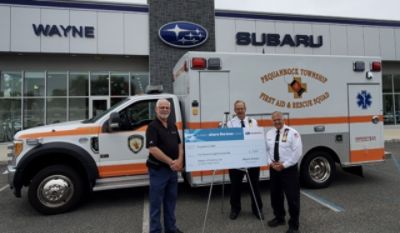 ---
Thank you for helping grant wishes! - Michael D
Make-A-Wish and Subaru have a nationwide, long-standing relationship for which we are deeply grateful. At Make-A-Wish New Jersey, when we think about our partnership with Subaru, we immediately think of Wayne Subaru. This year Wayne Subaru selected Make-A-Wish New Jersey as their hometown charity for the "Share The Love" event. That means that any customer who leases or purchases a new Subaru from their dealership between November 18th and January 3rd can select our local chapter as their charity of choice, thereby dedicating even more dollars for local wishes right here in New Jersey. We've been honored to partner with Charles Moltane and his team at Wayne Subaru since the campaign began. Their passion, dedication to our mission, and unwavering support, despite the challenges of the ongoing pandemic, has been inspiring. Just last week, they helped us grant the wish of a seven-year-old boy from Passaic, whose wish was for a coveted gaming console, as well as a state of the art TV, gaming chair and all the accessories he could think of! Not only did Wayne Subaru jump on board to help us grant his wish by providing the essential funds, but they were hands-on in turning Nathan's wish into a reality. Charles was with us every step of the way, up to and including a surprise delivery in front of Nathan's home. Wayne Subaru purchased extra gaming items for him to enjoy on his new Nintendo Switch and even gave us a helping hand in getting everything to his home in a safe, socially distanced way. Nathan was beyond excited to step onto his front porch and realize it was his wish day! We cannot bring our mission to life without the support of partners like Subaru, and here in New Jersey we are grateful for the support and friendship of Wayne Subaru. Kids like Nathan, who are battling critical illnesses, need the gift of hope now more than ever. Thanks to our partners at Subaru, we continue to deliver hope every single day here in New Jersey and across the country. Thank you to the Lesko Family, Charles Moltane and the entire team at Wayne Subaru!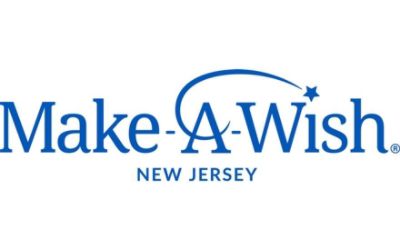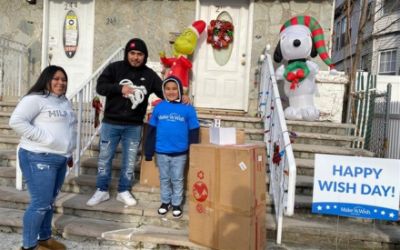 ---
Thank You Wayne Subaru - Thomas L
The Pequannock Township First Aid & Rescue Squad would like to thank Wayne Subaru and the Lesko Family for the financial support we received from the Share the Love Campaign. We are a volunteer organization that provides emergency medical care to our residents, and we rely on donations to purchase medical supplies and equipment and to provide training. During our past two years, the Covid pandemic certainly changed the way we operate today. The need for upgraded personal protection equipment, respirators, disposable equipment and cleaning supplies definitely increased our operating budget. The support we received from Wayne Subaru and the Lesko family allowed us to continue to serve those in need as we celebrate 70 years of providing Emergency Medical Services to the community. For information about our squad or how to become the next Hometown Hero please check out our website: pequannockems.org In closing, we wish continued success to Wayne Subaru and look forward to building our relationship with such a caring family.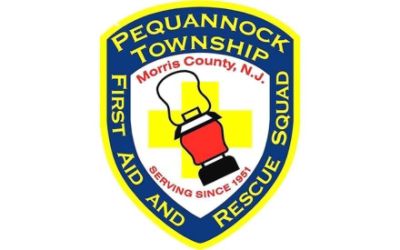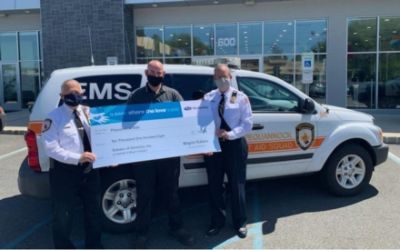 ---
Wayne Subaru Does it Again! ! - Stuart S
The Wayne Township Memorial First Aid Squad would like to thank Wayne Subaru and the Lesko Family for their continued support of our Squad. The Squad is a 100% volunteer organization that provides emergency medical care and transportation to people who live, work, and travel through Wayne Township. Because the Squad is all volunteer, we are able to provide these services at no charge to the individuals in need. For the past 4 years Wayne Subaru and the Lesko family have played a major role in enabling the Squad to meet their needs. By donating a car each year for the Squad to raffle off, the Squad has been able to raise $200,000 to help cover everyday costs as well as provide special equipment and protective clothing to meet the demands brought about by the pandemic. Wayne Subaru has played a major role in our community through the support that they have provided the Wayne First Aid Squad. We thank them for their vision in seeing ways to meet the needs of their community and commend them for their unselfish support.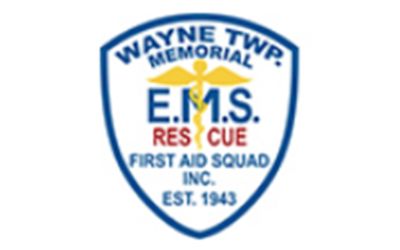 ---
Wayne Subaru Blanketed Eva's Village with LOVE! - Marie C
Eva's Village was grateful to receive a gift of 80 blankets from Wayne Subaru's Support Manager and SUBARU LOVE PROMISE Coordinator Charles Moltan! Thank you! We will distribute these blankets along with the meals we provide to community members experiencing or at risk of homelessness and food insecurity. www.evasvillage.org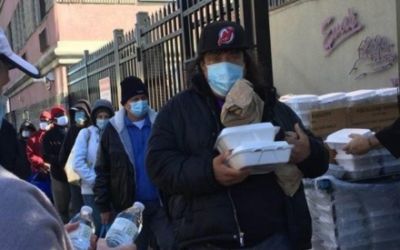 ---
Wayne First Aid Squad Thanks Wayne Subaru - Stuart S
Once again it is our privilege to say thank you to the generosity of the Lesko Family and Wayne Subaru. Because of the Lesko's donation of a new Subaru Crosstrek for the Wayne First Aid Squad's annual raffle, the Squad was able to raise $50,000 for the purchase of equipment and Supplies. This is the third year Wayne Subaru and the Leskos have donated a car for the Squad's raffle. Because of the current COVID-19 Pandemic, a portion of these funds was used to purchase personal protection equipment (PPE) for Squad members responding to calls. The Wayne Squad responds to thousands of emergency ambulance requests each year. As a volunteer organization, the Squad relies on donations from its friends and neighbors in Wayne Township and fund raisers to meet its day to day expenses. Because all of its members are volunteers, the squad is able to provide its services at no charge to those in need. Volunteers are always needed. Anyone interested in serving their community as a volunteer EMT can contact the Squad through its website, waynefas.org. If you are in the market for a new or used vehicle, please consider Wayne Subaru. Their new location is 600 Route 23 North in Pompton Plains. Be sure to tell them you were sent by the Wayne First Aid Squad. Again, we would like to thank Wayne Subaru and the Lesko family for their continued support. Sincerely The Wayne Township Memorial First Aid Squad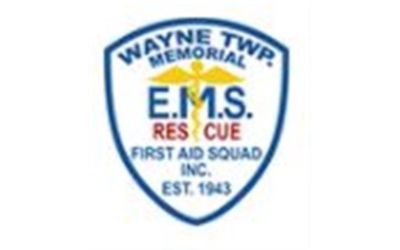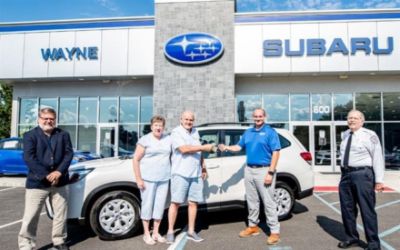 ---
Wayne PAL "Loves" Wayne Subaru - Steve S
We are so lucky to have our friends at Wayne Subaru in our community. Their support of the kids is something that goes a long way. Through their Love Promise commitment we have been able to offer programs to kids like our special needs programs or summer day camp. These programs along with our Holiday giving tree are supported by great people like everyone at Wayne Subaru along Charles Moltane and Bob Lesko. I can tell you that when you are looking to buy a new car then Wayne Subaru is the place. Knowing that supporting a business that's going to give back to the community is the way to go. Many thanks to the wonderful people at Wayne Subaru Thanks Steve Schiffman Wayne PAL Executive Director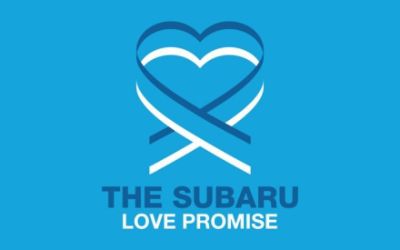 ---
Harley Finds His Forever Home - Harley N
Harley came to the North Jersey Community Animal Shelter in Bloomingdale a very scared and broken boy. He was afraid of everyone and didn't want to come out of his kennel. Wayne Subaru featured him during the Subaru Loves Pets event and donated many toys to help Harley become more comfortable. On October 11, 2020, Harley found his forever home! With the love and patience Harley become a great companion!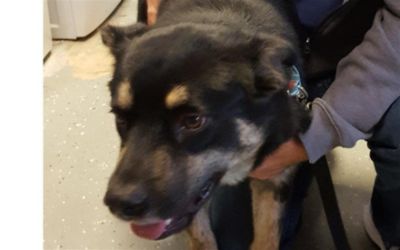 ---
Wayne Subaru's Exemplary Love Promise - Charles M
Dear Subaru, We would like to applaud our dear friends Bob Lesko & Charles Moltane at Wayne Subaru (NJ) for their exemplary commitment to "Love Promise" We sincerely appreciate their outstanding support of our Make-A-Wish kids and ALL of their charitable efforts throughout the year to support our local community. Thank you! You guys are the BEST! Bill Tawpash Make-A-Wish New Jersey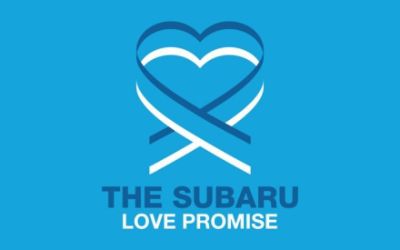 ---
Wayne Subaru is a PAL to the Wayne Police Athletic - steve t
Wayne Subaru has been a PAL to the Wayne Police Athletic League for many years. They have donated graciously to the organization through the "Share the Love" campaign. This donation helps the Police Athletic league serve the township of Wayne and beyond by providing a wide array of programs for the kids and families of Wayne. These donations allow us to provide many sports and education opportunites for the kids and their families. In addition to the sports and educational programs the Wayne PAL runs a special needs program and summer camp, a daycare program and also acts as a staging area serving food and providing shelter for people affected by Hurricane Sandy and other disaster situations.In addition to the "share the love" donation Wayne Subaru continually sponsors teams and always steps up to help whenever we ask. We have a lot of generous sponsors but few that we can count on like Wayne Subaru!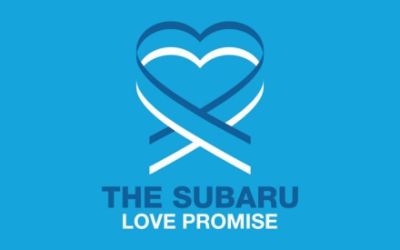 ---